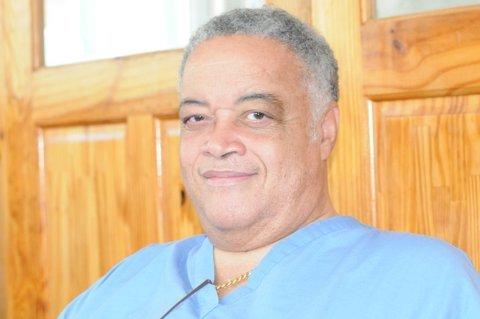 From February 26 to March 3, 2012 ICSUS Vice President and Chair of the Orthopaedic Surgery Specialty Group, Dr. Maxime Coles, once again traveled to his homeland of Haiti to provide relief to local residents. Dr. Coles was part of a team that was sponsored by the Association of Haitian Physicians and through his participation was also a sanctioned activity of the US Section of ICS.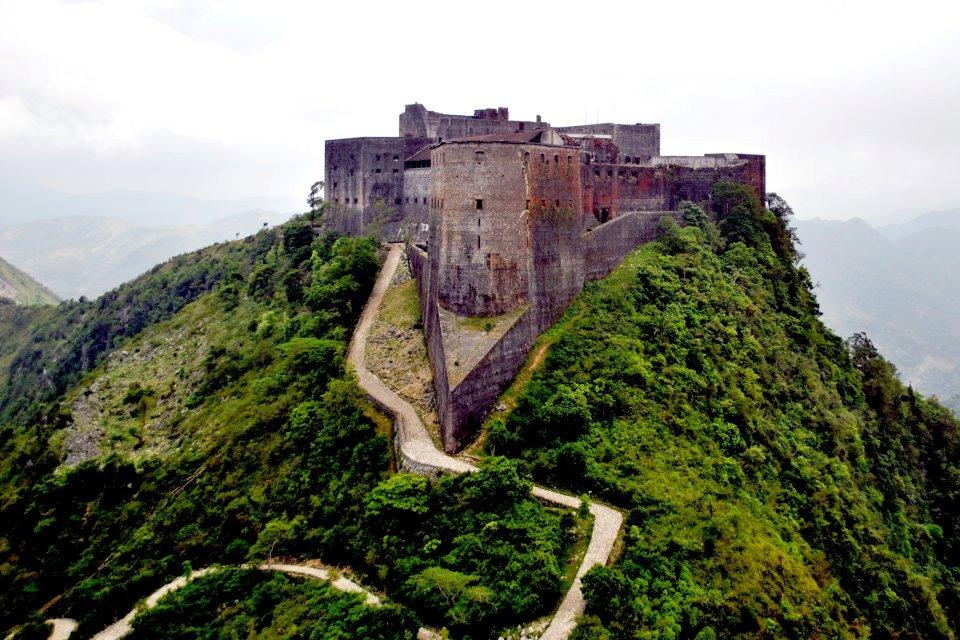 The project began in Port-au-Prince where Dr. Coles worked exclusively with the orthopedic residents at the local hospital during a 3 day session that included rounds in the Orthopedics service as well as providing didactic conferences to the students, residents and attending physicians. His team also reviewed many protocols in the department and amended some as well.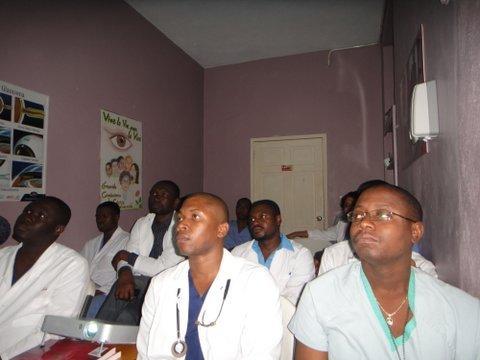 The team then flew to Cap Haitian, the second largest town in the country with a group of 13 physicians and health professionals. They organized multiple teaching sessions and symposia. There were 3 trauma surgeons, ATLS certified and they provided a full ATLS course with written examination to all the residents in Surgery and Orthopedics. The team also provided two symposia on Diabetes Mellitus and high blood pressure as well as teaching new techniques in the field of anesthesiology.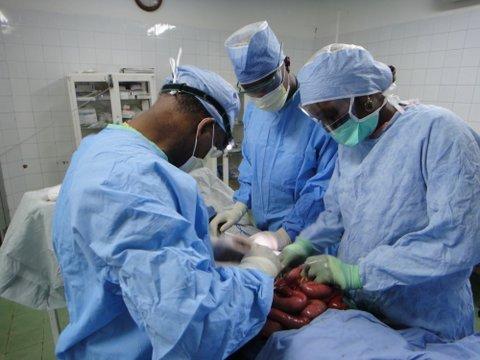 A significant number of surgical cases awaited the team's arrival, but due to a lack of Operating Room supplies they were able to only address cases in Orthopedics. Included was an Intramedullary static rodding in 2 mal-united femoral fractures, 1 fresh trimalleolar ankle fracture and I supracondylar humerus fracture. In ENT, a drainage of a frontal abscess was performed and one endoscopy for a foreign body. In General surgery, a laparotomy/exploration for a stab wound to the abdomen, an incacerated inguinal herniorraphy. In surgical oncology, the team did a mastectomy for a large inflammatory carcinoma of the breast, which was neglected and ulcerated.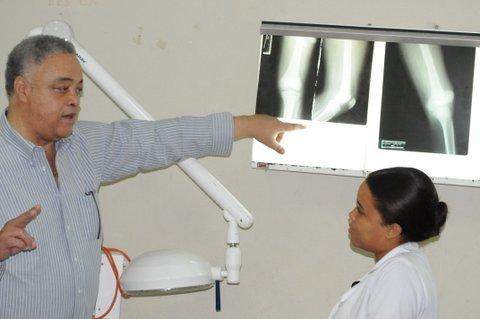 The nursing staff and infectious disease specialists worked on establishing guidelines for an isolation department on the medical and surgical floors able to handle cases of Tuberculosis, Rabies and multiple surgical infections as well as an Intensive care unit.
The mission ended too soon and the team pledged to return again in the future.
Congratulations to Dr. Coles and the entire team for their humanitarian efforts.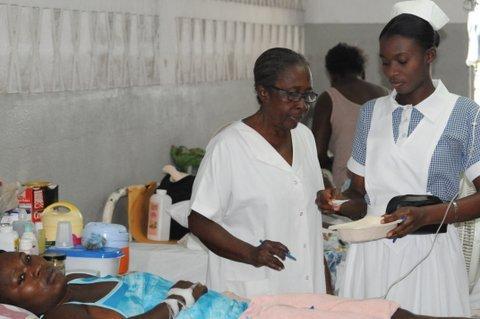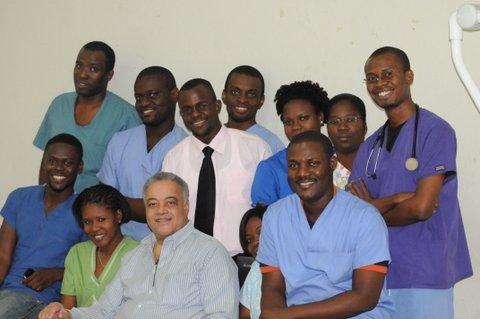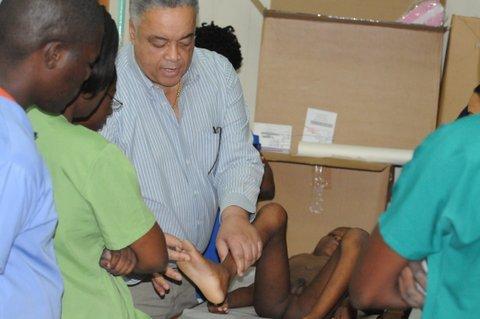 To see all these pictures and more in larger sizes visit our Facebook page.
----------------------------------------------
June 2011
Dr. Maxime J.M. Coles
Receives American Academy of Neurological and Orthopaedic Surgeons
Lifetime Achievement Award
The American Academy of Neurological and Orthopaedic Surgeons held their 35th Annual Scientific Meeting during the US Section's Annual Meeting in Portland this past June. Many members of the Academy are also members of ICS and the scientific portion of the Academy's meeting provides additional programming for ICS members who are Orthopaedic or Neurological Surgeons.
During the Academy's Second Annual Fund Raiser and Awards Dinner on Friday night June 10th Dr. Maxime Coles received the Lifetime Achievement Award for his years of service. Dr. Coles has been a member of the Academy since 1988 and a member of ICS since 1990. The Lifetime Achievement Award is bestowed on individuals who have been members of the American Academy of Neurological and Orthopaedic Surgeons for at least 20 years and have demonstrated their dedication to the organization and their surgical specialty by ongoing involvement in a variety of activities.
Dr. Coles has been a member of the Academy Board of Directors for years, has served on numerous committees and is currently the Co-Chair of the 2012 Scientific Organizing Committee that will plan the educational sessions for the Atlanta meeting next June. He also holds several positions within ICS including Regent for Kansas, Vice President and World Governor.
He has also demonstrated his humanitarian nature by routinely returning to his homeland of Haiti to provide aide to those less fortunate in this extremely poor country. In 2010 he led a team to Port-au-Prince under the auspices of ICS to provide aid to victims of the earthquake that Haiti suffered earlier that year.