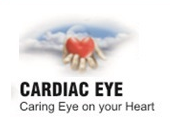 Pakistan is a developing country that lacks basic infrastructure for health. Like other developing countries, the implementation of Extracorporeal Life Support (ECMO) is still at an initial stage. ECMO circuit is an artificially acting Heart & lung that serves to keep the patient alive during ECMO therapy till the patient resumes health & normal functioning of these organs. It's used in patients with Respiratory or Cardiac failure, when all other conventional life supports fail & hence it's something of great significance in such patients.
CardiacEye International Foundation (CEIF) USA, a humanitarian heart surgery organization, introduced an ECMO network in 2013 manned by a mobile ECMO team to retrieve patients and to attend to patients with critical cardiopulmonary failure refractory to conventional therapy.
Introduction of ECMO through the CEIF significantly raised enthusiasm for the technology in the whole country within the specialty of Critical Care Medicine. At CEIF, despite our limited resources and with only the donations from well-wishers introduced the first successful ECMO unit in March 2016. On 19th March, the first ARDS due to H1N1 influenza case was connected to veno-venous ECMO and successfully weaned off after 96 hours. The results were benchmarked against the Extracorporeal Life Support Organization (ELSO) registry and hence we were able to secure the ELSO Centre membership for Pakistan.
The CEIF- ECMO center is now working towards training local staff with Institute of Learning Medicine Ireland and University of Health Sciences, Lahore to provide a 24-hours intra-hospital transportation of patients conforming to the relevant international guidelines for multi-organ failure. Summarizing, ECMO will be available for selected cases in healthcare system in Pakistan in near future and will be performed in centres that have done the necessary planning, preparation and training.
Pakistan further faces the specific challenges and opportunities under the midst of overburdened healthcare expectations. With the South-West Asian Chapter (SWAC) of the ELSO Registry, we are hoping to get the platform for the various ECMO programs to be established in this vast and fast developing part of the world to exchange knowledge. This two-day conference is one of the efforts in this step.
Recently an international Conference with title, "ECMO, Life support in Pakistan in 21st Century, was organized by Cardiac Eye International Foundation in collaboration with University of Health Sciences, Lahore, where Chairman of Cardiac Eye Foundation, Prof. Dr. Maqsood Elahi, heart surgeons & related specialists participated from different parts of world with an objective of healthier Cardiovascular world.
This conference was to bring together the best of Cardiothoracic and Vascular surgeons, Heart Failure Cardiologist, Adult and Pediatric Intensivists, Pulmonalogists, Anaesthetists, Cardiovascular Nurses, Post Graduate Trainees, Para-medical staff, Perfusionists, Ambulance Cardiac First Responders and Cardiovascular Scientists for thought provoking evidence based discussions on the direction and flow of ECMO technology for Pakistan and the South East Asia in the next decade.
We were delighted to have the presence of Professor Dr. Bashir Matata (UK), Professor Dr. Maqsood Elahi (USA), Professor Dr. SeithKhan Djoshibaev (Taraz, Kazakhstan), DrAzkhojaev Aziz (Taraz, Kazakhstan), Dr. Alibekov Almas (Taraz, Kazakhstan), Dr. Ahsan Ali (Almaty, Kazakhastan), Dr. John Okeniyi (Nigeria), Dr. Khawar Abbas (Pakistan), Dr. Hamad Tirmizi (Qatar), Dr. Zilehuma (Pakistan), Dr. Asim Rana (Pakistan), Dr. Subbreddy konda (USA), Mr. Salman Chughtai (Pakistan) Mr. Asif Mushtaq (Pakistan), Mr. Zaman Khan (Pakistan) at this conference to comprehend technologies, what the technology experts and researchers in the field have to share about the ECMO advancements and their impact on our health capacity building in the developing World.
Pakistan Television (PTV) team led by Dr. Ghazala Moeen, also came up to cover the event and interviewed a few important guest participants. Their views on latest trends in Heart surgery are the part of PTV episode of " SEHET SUB KEY LIYE."
Click the following link…
http://www.ptv.com.pk/public/userView/ptvNews/urduVideoDetail/3823
to watch the episode.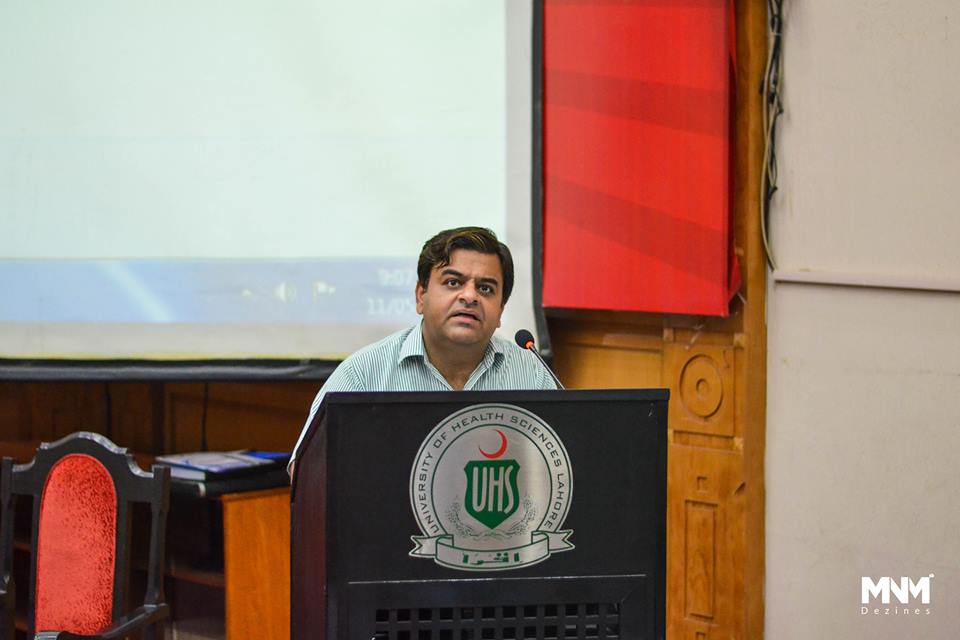 Dr. Elahi