Tour de SWAT - August 2017
From 10th August to 14th August (Aug 14, also the Independence Day of Pakistan), 2017, CEIF held the largest medical Camp for Heart patients in Pakistan, the details of which are available for your persual below. This camp was also accompanied by a cycling event to raise awareness (as well) among the masses about heart disease.
Cardiac Eye is an international NGO working in health care and providing quality services. Recently it has embarked upon renovating and upgrading a hospital in Bagh Dheri Swat.
CardiacEye International joined forces in bringing their second Medical Heart Camp to Swat! Doctors from all over Pakistan have volunteered to join us. If you would like to help our cause, please consider helping us raise funds and equipment. You can also make a cash donation at our Head Office in USA, the details of which are available on request. We sincerely thank all those who have donated meds, money, equipment, etc. .. Your donations is how we carry all this out. We personally fund our projects as much as we can. We pray that we can carry out our camps on a larger scale and in different areas. If you are a doctor or nurse and would like to donate your time and effort, that would go a long way in helping us reach our mission.
Focused on providing health services in cardio vascular diseases, it has also embarked upon a program to educate local people in prevention as due to their traditional life style of high meat intake in diet, easy going life style , genetics etc they suffer from one of the highest cardio problems.
Cycling is not only a good way of doing cardio exercise but we intend to promote this cause in Pakistan. For the first time in the terrorism struken cleared area by the Pakistan Army and the local people having their lives back to track, CardiacEye International Foundation has initiated to organise the first Tour de Swat in Pakistan on the Tour de France pattern with the collboration of Cycling & Adventure Club, Pakistan. This event is for selected cyclists only starting from Lahore and going to Swat valley for the charity ride. They started travel on 10th August, 11th would be rest day , on 12th August would be the ride and on 13th they would be transported back.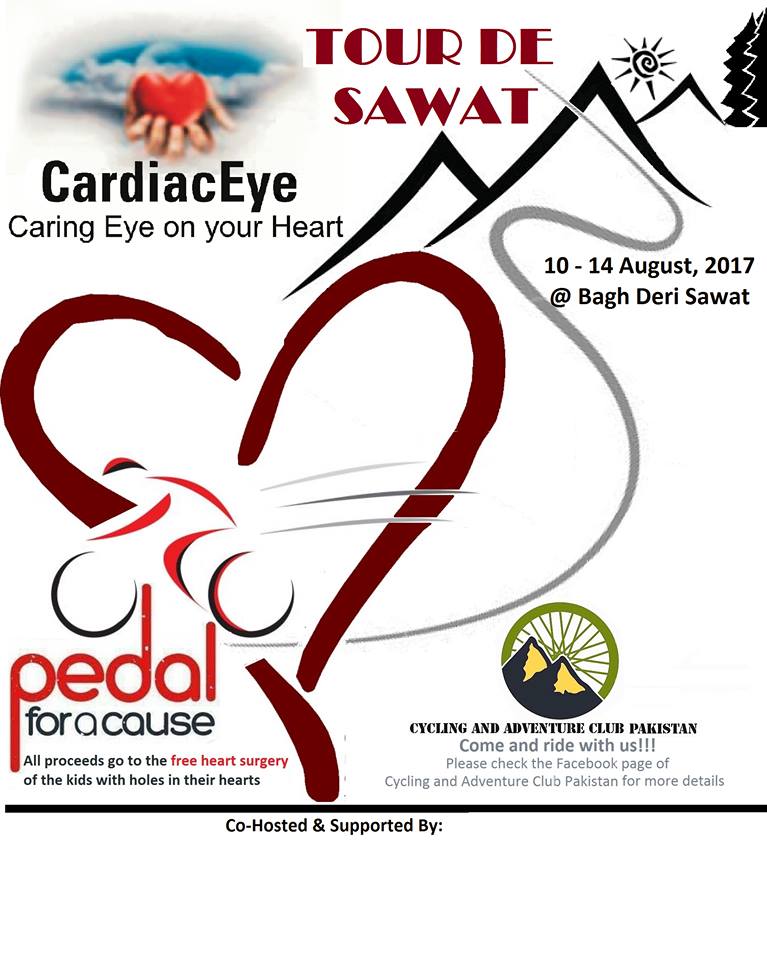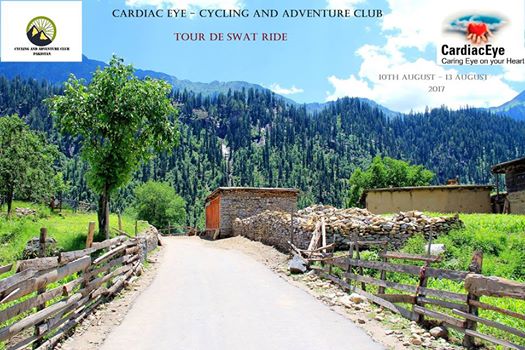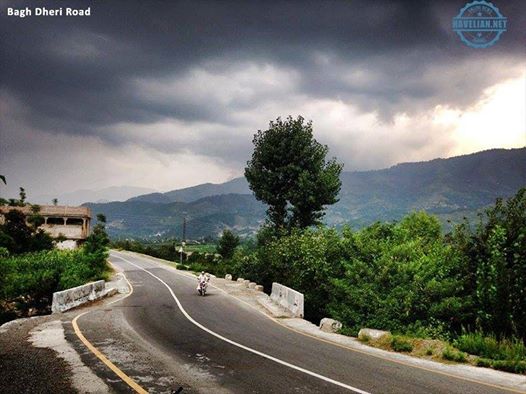 Our mission is MUCH larger than this .. NO ONE in Pakistan should ever have to sell a property or take a loan for heart surgery.
Best regards

Maqsood Elahi PhD, FRCS, FACS
Adult & Paediatric Cardiothoracic Surgeon
Distinguished Professor of Cardiovascular Sciences
Founder & Chairman CardiacEye International Foundation