Dr. Vijay Mittal receives Honorary Fellowship.
The Association of Surgeons of India, (President and Executive Committee pictured below), admitted Dr. Vijay Mittal to the honorary fellowship. They recognized his contributions to surgery and to surgical education globally at their annual convocation held in Bhubaneswar, Orissa - India from December 18-21, 2019. The attendance at the annual meeting was more than 8,000 surgeons. Dr. Inder Kumar, who is the director of India Space Research Organization, spoke on the "Role of SpaceTechnology in Medicine," as a Chief Guest at the convocation and personally congratulated Dr. Mittal on his achievements.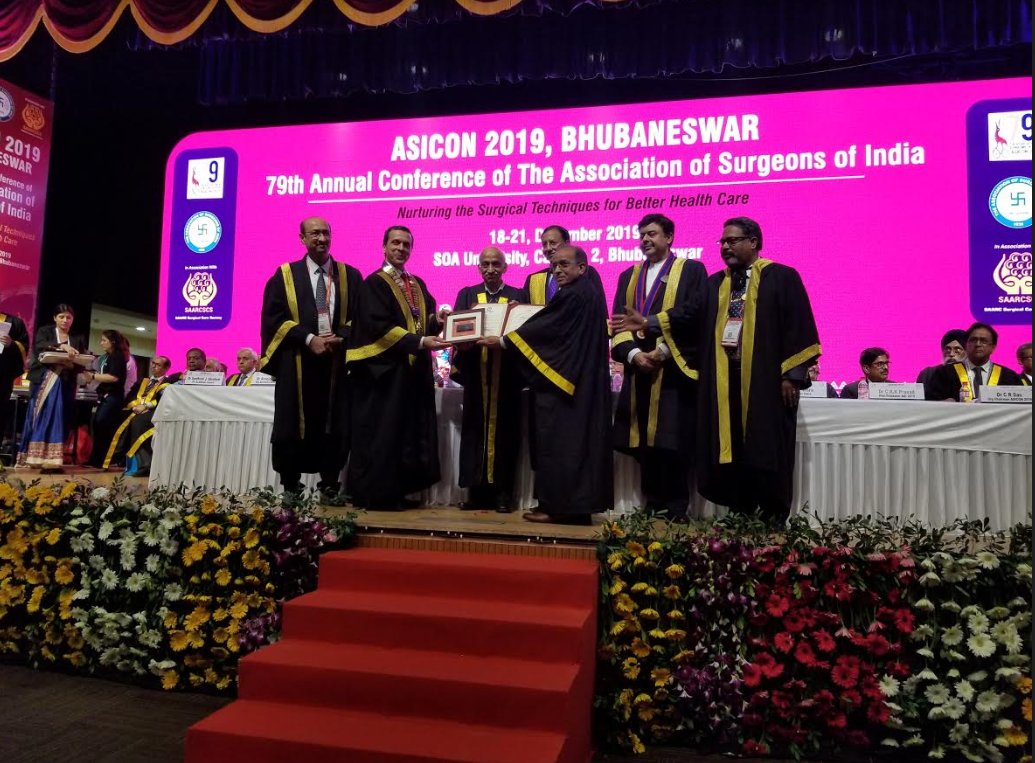 Dr. Mittal was also honored with a citation and scroll as a surgical educator along with presidents of The Royal College of Surgeons of Malaysia and Australia.
Dr. Mittal delivered an invited lecture on, "Simulation for the 21st Century Surgeon." He emphasized the importance of the role of simulation in surgical and medical education. He advised the audience to utilize simulation for continuing medical education and maintenance of certification in various specialties.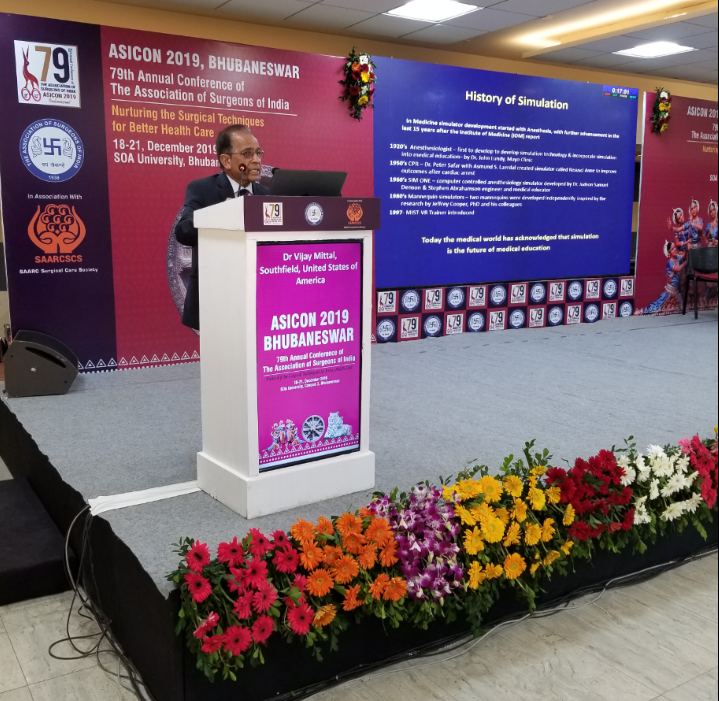 Dr. Mittal is the past program director of General Surgery Residency at Ascension Providence Hospital and remains as a Professor of Surgery at Wayne State University and Michigan State University College of Human Medicine.
Congratulations Dr. Mittal!