Dr. Domingo Alvear joined ICS in 2006 and ever since he has been a fixture at our annual meetings. He has also been active within the leadership of the US Section as a Regent, Vice President, Member of the Board of Trustees and Chair of the Pediatric Surgery Specialty Group. His passion, as all who have met him already know, is Global Surgery and especially medical missionary work through his World Surgical Foundation (WSF) that he formed in the late 1990s.
During his years as an ICS Fellow he has lead numerous projects to countries in need such as Ethiopia, Nigeria, Honduras and of course his homeland, the Philippines. Throughout the years, the US Section has routinely supported Dr. Alvear in a number of projects that have provided surgical care to those in need, primarily children. A number of ICS members have become regular participants in his medical missions and once the world returns to normal this will undoubtedly continue.
Recently, the Philippines Chapter of the WSF has taken over Our Lady of Peace Hospital (see photos below) in Paranaque (a city in the Manila metro area). The WSF Philippines has converted the facility into a Surgical Hospital for the poor. The Chapter also plans to start a Surgical Training Program from different Medical Schools including the University of Santo Tomas.
To get the hospital ready, Dr. Alvear is seeking donations of any excess supplies and equipment that might be available. If you are aware of anything useful that your hospital might have and is willing to donate, please contact Dr. Alvear at the WSF using the information below:
World Surgical Foundation
P.O. Box 1006
Camp Hill, PA 17001-1006
Tel: 717-232-1404
Email: info@worldsurgicalfoundation.org
Congratulations Dr. Alvear on the wonderful work you are doing through the World Surgical Foundation.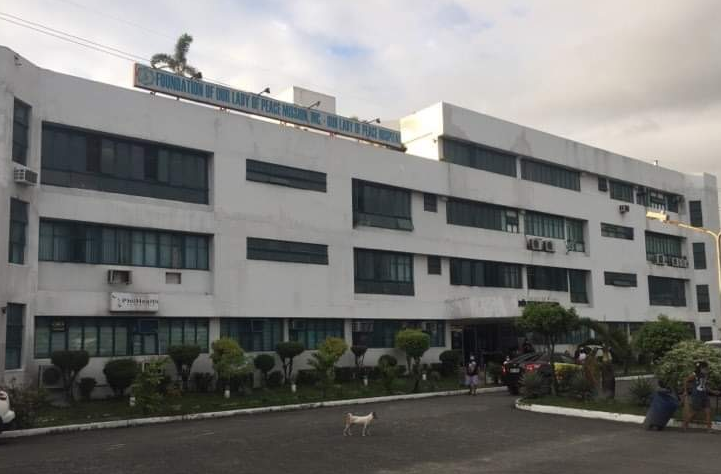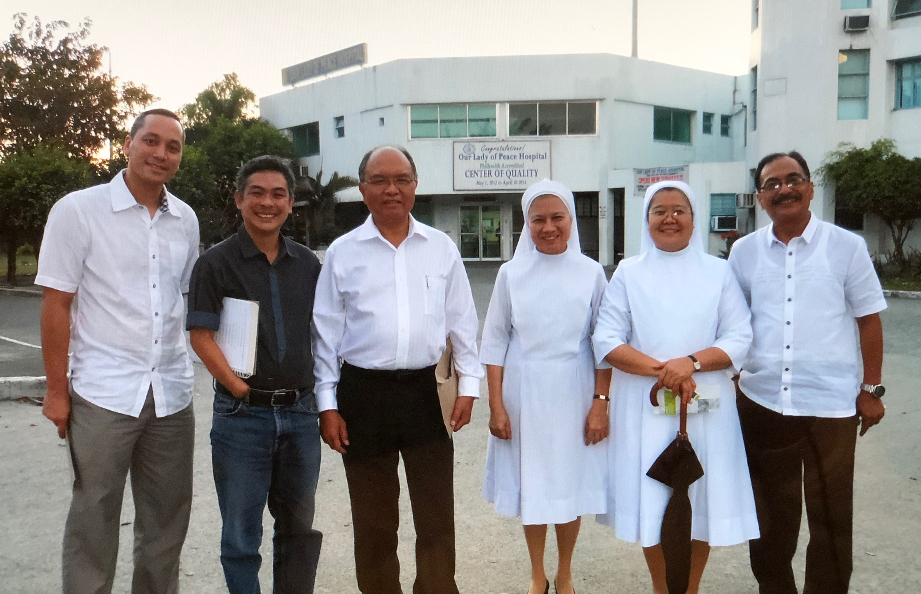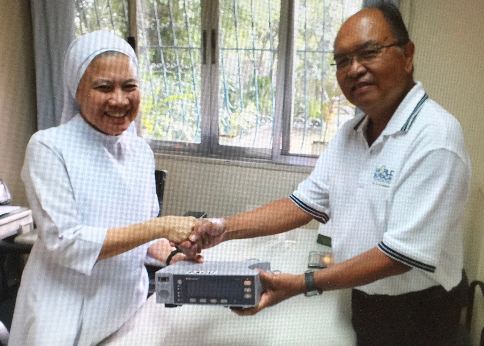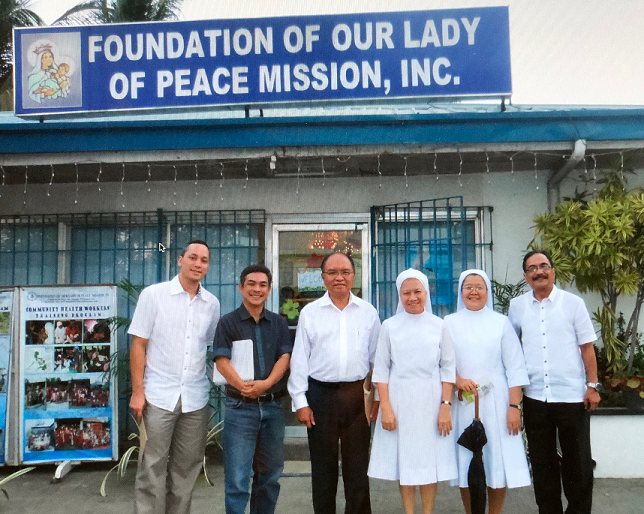 Previously posted 2/17/21
We are once again pleased to feature Dr. Domingo Alvear and the World Surgical Foundation (WSF) in our "Members in the News" section of FICS Online. If you haven't heard of the WSF, you should know that this organizaton was founded by Dr. Alvear and their volunteers have performed over 9,000 free surgeries since October 1997. The WSF volunteers have improved health care in many low income countries, including Ecuador, Ethiopia, Haiti, Honduras, India, Nigeria, the Philippines, and Thailand. WSF also provides education to local medical personnel and donates medical equipment, supplies, and medicine.
With the COVID-19 Pandemic hindering the ability of the WSF to provide in-person medical and surgical services to children and others who need life changing and sometimes life-saving surgical procedures in low income countries, Dr. Alvear has been shifting his focus to the distribution of care packages to needy families. Working closely with the WSF branch in the Philippines, Dr. Alvear has determined that $15 will feed a family of 4 for an entire week. Visit https://worldsurgicalfoundation.org/ to donate to this worthy cause.
Of course Dr. Alvear knows that eventually he and his teams will once again be visiting not only the Philippines, but also places like Nigeria and Honduras. The WSF is actively obtaining supplies as well as equipment and shipping these to contacts all around the word. Recently Dr. Alvear and the WSF received a number of donated Laparoscopic Towers which will be shipped to Honduras and Nigeria. While these towers were being discarded here in the US, they are still completely usable and will prove to be invaluable to local surgeons and future teams when they visit these locations.
WSF contacts in Honduras have indicated that there is significant need for Ophthalmologic care. Cataract and other eye surgeries are desperately needed. Local hosts would cover hotel and meal costs for volunteers. If you are an Ophthalmologist or you know of one who would like to help in the future, please contact the WSF for more information.
To learn more about ways to help, click on the following link to the WSF website, https://worldsurgicalfoundation.org/how-to-help/
World Surgical Foundation
P.O. Box 1006
Camp Hill, PA 17001-1006
Tel: 717-232-1404
Email: info@worldsurgicalfoundation.org